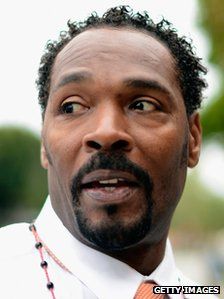 Rodney King, the figure at the centre of the Los Angeles riots 20 years ago, has been found dead aged 47, according to police reports.
His fiancee found his body at the bottom of a swimming pool, but there was no sign of foul play.
King was a victim of police brutality in 1991, but the officers involved were acquitted the following year.
The verdict triggered clashes between black youths and police which left more than 50 dead and thousands injured.