Tens of thousands more elderly people are being forced to pay for their care compared with this time last year, a report has found.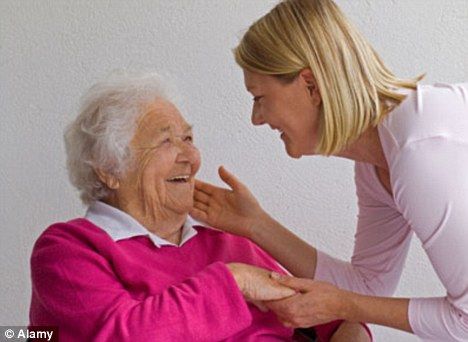 The number being denied a council-funded place in a care home or help from a carer in their own house has risen by 80,000 in the last 12 months amid public spending cuts.
The report revealed that 1.7million elderly people received some form of free care in 2010/09, down from 1.78 million in 2009/08 - a drop of five per cent.
The fall will prompt fears that cash-strapped councils are becoming increasingly reluctant to provide free care for the elderly, many of whom have dementia or have suffered strokes and need round-the-clock help.
The report, by the Care Quality Commission watchdog, also revealed that the number of hospital beds on geriatric wards has fallen by more than 15 per cent in the last five years.
There are now just under 21,000 geriatric beds across all NHS trusts in England and Wales - down from 24,700 in 2005/06 - despite the fact that the elderly population is increasing.
Recent reports have already highlighted how the needs of the elderly are being increasingly sidelined by the NHS and local authorities.