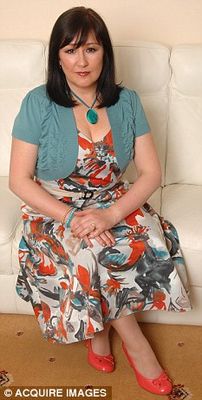 Dawn Watson was a promising teenage drama student when she was dragged from the street and raped by a stranger on wasteland in Rotherham, South Yorkshire.
The unimaginable terror of the assault was to mark the start of an escalating nightmare.
For almost 30 years, Dawn was forced to live with the knowledge that her attacker had not been caught. She also had to endure the scepticism of police, who were not convinced her story was true.
So, when two officers arrived out of the blue at her door almost three decades later to tell her they knew the identity of her rapist, her surprise and relief very nearly overwhelmed her.
Dawn, who was by then a happily married middle-aged woman, recalls: 'The police said they wanted to talk to me about something that had happened when I was 16. I knew immediately what it was. I said: "Have you got him?"
'They replied: "Not yet. But we know who he is, and with your help we will." I felt as if I had won £10 million on the lottery. Better.
'I burst into tears. For nearly 30 years I'd buried this deep, excruciating pain, and letting out all the grief, the anger and the fear was like an exorcism. The police believed me at last. They had identified the rapist.