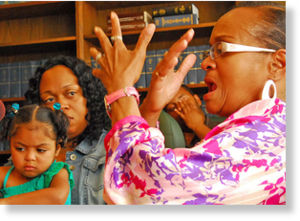 The lasting impact of the raid on Gary Adams' home became clear in a comment from his 3-year-old granddaughter during a recent trip to the pharmacy.
"She said, 'Granddad. Police. Hide,' " Adams, 57, of Bellevue recalled Wednesday while discussing the federal lawsuit he filed against the officers who burst into his home March 3.
Led by FBI Special Agent Karen Springmeyer, about a dozen officers used a battering ram to enter Adams' rented Orchard Street home in a search for Sondra Hunter, then 35. But Hunter hadn't lived at that address for almost two years, while Adams and his family had been living there for more than a year, according to the lawsuit filed by Adams and 10 other family members.
The family crowded into a Downtown conference room with their lawyer, Timothy O'Brien, to discuss the case.
An FBI spokeswoman referred all calls to the U.S. Attorney's Office, where a spokeswoman declined to comment.
The lawsuit says that officers knew, or should have known, that Hunter no longer lived there. By executing an arrest warrant at a residence that wasn't Hunter's, they violated the family's Fourth Amendment right against unreasonable search and seizure, and their Fifth Amendment right to due process, the lawsuit says.