Society's Child
OilFlorida
YouTube
Tue, 22 Feb 2011 18:38 UTC
---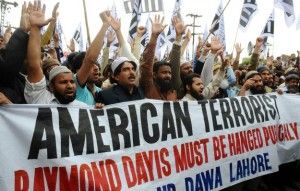 Davis case has thrown overboard America's rules on terrorism
As per Paul Craig Robert, hypocrisy in America is now so commonplace it is no longer noticed. While it enjoys torturing other peoples for American sins, it objects to human rights abuses of countries it despises such as Burma, Pakistan, Iran, Syria. In USA if a person tortures a dog he is sent to jail, but a government functionary indulging in torture against fellow beings is ignored.
The US has destroyed two Muslim countries and acutely lacerated the third Muslim country under the plea of curbing terrorism and making the world peaceful but its own track record shows that it is the leading terrorist state. It not only indulges in state terrorism but also foments terrorism through clandestine black operations in other countries. While the US has put the entire Muslim world on the chopping block, it considers its own executioners above law.
Hypocrisy and double standards of the US came in full spotlight when one of leading CIA's agent Raymond Allen Davis, a former green beret working for State Department, was arrested by Lahore police after he shot dead two motorcyclists Faheem and Faizan with his 9mm semi-automatic Glock pistol in broad daylight on 27 January. 47 eye-witnesses recorded their statements saying that they saw Davis continuing to shoot at the two after they had turned to flee. Both were repeatedly hit in the back; hence question of self-defence didn't arise. Davis stated that he shot them not because they had menaced him with guns but because he believed that they were armed.
---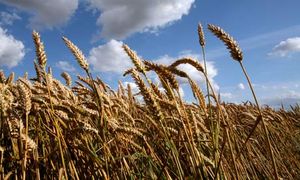 If the revolts in Egypt and Libya spread further, we can expect spikes not just in oil prices - but in the cost of food as well
The fate of Colonel Gaddafi in Libya and the price of a loaf of bread in Europe may not at first glance have an awful lot to do with one another. Similarly, not many people would link the fall of Hosni Mubarak with the cost of a bowl of rice in China.
But the revolts in Libya and Egypt are not just driving regime change in the Middle East, they may well add to the already intense pressure on global food prices.
The missing link is oil, which hit a has new two-and-a-half year high and today topped $108 (£67) a barrel due to the instability in Libya - which has Africa's biggest crude reserves. The price is moving closer to the record levels of more than $147 (£91), reached just before the financial crash in 2008.
That will be of little surprise to car drivers, who in recent decades have grown used to the correlation between peace and conflict in the Arab world and the troughs and peaks of the price they pay at the pumps.
But in the longer term, the impact may also be evident on the dinner table because the zigs and zags of oil prices are increasingly being followed by grain.
---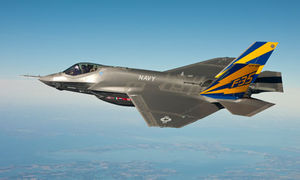 We're ready to face £1,000 fine, declare anti-war protesters in row over role of US arms firm Lockheed Martin in data gathering
People are being urged to boycott next month's UK's census because the US arms manufacturer responsible for Trident is involved in gathering the information.
Protesters say they are willing to break the law and face a £1,000 fine and a criminal record by refusing to fill in the 32-page questionnaire. Resistance to the decennial census is growing as a coalition of anti-war groups, pacifists, religious organisations and digital activists begin raising public awareness about the role of Lockheed Martin, America's largest arms manufacturer.
The company, which makes Trident nuclear missiles, cluster bombs and F-16 fighter jets, won the £150m contract to run the census on behalf of the Office for National Statistics (ONS).
A spokesman for the Stop the War Coalition said: "We will certainly be calling for a boycott and telling people not co-operate with the warmongers."
---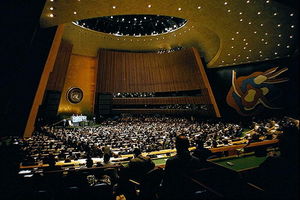 Key Libyan diplomats disowned Moammar Gadhafi's regime for its brutal crackdown on protesters and the country's deputy U.N. ambassador called for an urgent meeting of the U.N. Security Council that will take place Tuesday.
The Libyan ambassador to the United States urged Gadhafi to step down, the ambassador to India resigned as did the ambassador to Bangladesh who protested the killing of family members by government troops.
Almost all Libyan diplomats at the United Nations backed deputy ambassador Ibrahim Dabbashi's pleas to Gadhafi to end his 40-year rule and to the international community to intervene.
The U.N. spokesperson's office said late Monday that the Security Council had scheduled consultations on the situation in Libya for Tuesday morning. Earlier, Dabbashi had called for an urgent meeting of the council to take action to stop the bloodshed.
U.N. Secretary-General Ban Ki-moon told reporters in Beverly Hills, California, that he hopes "the Security Council will take this matter on an urgent basis."
---
Hibah Yousuf
CNN
Tue, 22 Feb 2011 17:19 UTC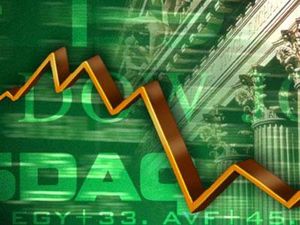 Libya's escalating political crisis sparked a sharp sell-off in U.S. stocks Tuesday, with the three major indexes posting their biggest one-day drops of the year, as oil prices continued to skyrocket.
Ongoing weakness in the housing market also added pressure after a report showed that national home prices fell 4.1% during the fourth quarter of 2010.
The Dow Jones industrial average (INDU) sank 178 points, or 1.4%. That was its worst decline since November. Wal-Mart (WMT, Fortune 500) was one of the biggest losers on the Dow, with shares down 3% after the retailer reported disappointing U.S. sales figures.
The S&P 500 (SPX) dropped 28 points, or 2.1%, and the tech-heavy Nasdaq (COMP) shed 78 points, or 2.7%. Those were the biggest drops since August for both indexes.
The CBOE volatility index (VIX), which is known as the VIX and is used to gauge fear in the market,jumped almost 30% Tuesday.
---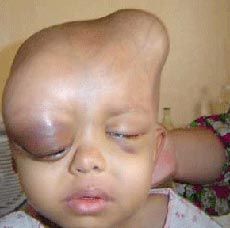 Baghdad - In new Iraq, women like Leila Omar Wassin are heart-broken giving birth to babies born malformed because of the deadly substances years of war have sown in their bodies.
"My first baby died after he was born without legs and the second one died few days ago because his spinal cord was exposed and his head was too big," the 36-old woman told IslamOnline.net.
Wassim is one of the victims of the massive bombing of Fallujah in 2004, when the US army admittedly used depleted uranium munitions, which contain low-level radioactive waste.
Doctors told Wassim the restricted weapon sowed her body with lethal material that caused her children's birth defects and the subsequent deaths.
"If I knew my body was sick, I wouldn't have tried to bring a new life to the world."
---
Britain's biggest Census which will quiz people on who stays overnight and about civil partnerships came under fire from critics of state snooping yesterday.

They attacked organisers of the £482million survey for wasting time and money as an advertising drive was launched in the run-up to Census day on March 27.

For the first time the Census includes questions about civil partnerships, second homes and when migrants arrived and intend to leave.

Householders must also name guests, such as boyfriends and girlfriends who stay the night of March 27, including their age, sex and usual address.
---
Christopher Beam
Slate
Thu, 17 Feb 2011 14:39 UTC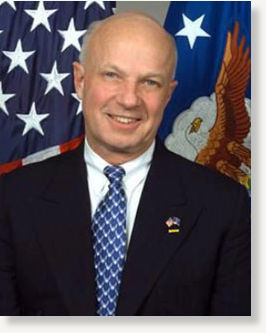 John Wheeler was found in a Delaware landfill on New Year's Eve. His widow discusses Wheeler's life, his death, and her frustration with the investigation.
The last time Katherine Klyce saw her husband, John Wheeler, she was mad at him. It was the day after Christmas, and she was looking forward to a relaxing few days at home in New York City. "I like the week between Christmas and New Year's because you can lie around and go to the movies," said Klyce. But Wheeler said he had to go to Washington, where he'd held numerous posts in the Reagan and both Bush administrations, and where he currently worked for a defense technology firm. Klyce was upset, but she didn't sense anything wrong. "He seemed just like Jack."
Nor was it a surprise when she didn't hear from him for a few days. Wheeler and Klyce, his second wife, had homes in New York City and New Castle, Del. Wheeler traveled a lot for work, so they weren't always in the same place at the same time. Klyce tried to call Wheeler a couple of times in the days after Christmas, but the calls went straight to voice mail. "That just made me madder," she said. They had plans to attend a cousin's wedding in Cambridge on New Year's Eve. When she couldn't reach her husband, Klyce went to the wedding without him.
---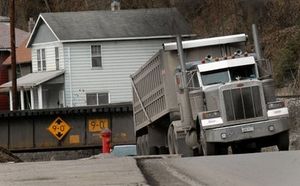 Welch, West Virginia - Nestled within America's once-thriving coal country, 87-year-old Ed Shepard laments a prosperous era gone by, when shoppers lined the streets and government lent a helping hand. Now, here as in one-fourth of all U.S. counties, West Virginia's graying residents are slowly dying off.
Hit by an aging population and a poor economy, a near-record number of U.S. counties are experiencing more deaths than births in their communities, a phenomenon demographers call "natural decrease."
Years in the making, the problem is spreading amid a prolonged job slump and a push by Republicans in Congress to downsize government and federal spending.
Local businesses in Welch began to shutter after U.S. Steel departed McDowell County, which sits near Interstate 77, once referred to as the "Hillbilly Highway" because it promised a way to jobs in the South. Young adults who manage to attend college - the high-school dropout rate is 28 percent, compared with about 8 percent nationwide - can't wait to leave. For some reason, the fish in nearby Elkhorn Creek left too.
"There's no reason for you to come to Welch," says Shepard, wearing a Union 76 cap at a makeshift auto shop he still runs after six decades. "
This is nothing but a damn ghost town in a welfare county
."
---