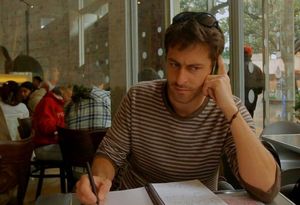 A French journalist is missing after being injured in a shoot-out between Colombian security forces and members of the revolutionary guerrilla group FARC.
It is believed Romeo Langlois may have been kidnapped by the rebels.
He has not been seen since the firefight, prompting French Foreign Minister Alain Juppe to make a statement saying his government is liasing with Bogota.
Langlois had been following the security forces as they tracked the FARC members.
The Colombian Defence Minister Juan Carlos Pinzon described what he had been told about the last sighting of Langlois.