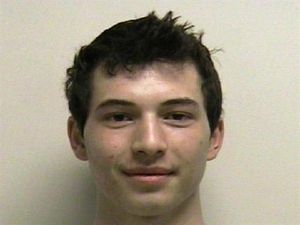 Salt Lake City - A deadly booby trap rigged along a popular Utah trail could have killed someone if they had tripped a ground wire set up to send a 20-pound, spiked boulder swinging into an unsuspecting hiker, authorities said Monday.
Another trap was designed to trip a passer-by into a bed of sharpened wooden stakes, authorities said.
Two men arrested over the weekend on suspicion of misdemeanor reckless endangerment told authorities the traps were intended for wildlife, but investigators didn't believe the story.
The suspects built a dead-wood shelter as a possible lure for hikers who could step inside only through the two booby-trapped entrances, Utah County sheriff's Sgt. Spencer Cannon said.