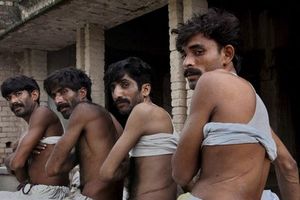 A Michigan State University anthropologist who spent more than a year infiltrating the black market for human kidneys has published the first in-depth study describing the often horrific experiences of poor people who were victims of organ trafficking.
Monir Moniruzzaman interviewed 33 kidney sellers in his native Bangladesh and found they typically didn't get the money they were promised and were plagued with serious health problems that prevented them from working, shame and depression.
The study, which appears in
Medical Anthropology Quarterly
, and Moniruzzaman's decade-long research in the field describe a growing worldwide market for body parts that include kidneys, parts of livers and even corneas.
Moniruzzaman said the people selling their organs are exploited by unethical brokers and recipients who are often Bangladeshi-born foreign nationals living in places such as the United States, Europe and the Middle East. Because organ-selling is illegal, the brokers forge documents indicating the recipient and seller are related and claim the act is a family donation.