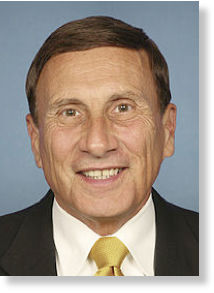 US , Florida - The Orlando Sanford International airport, one of the busiest in the nation, has announced that it will be opting out of using the Transportation Security Administration workers to screen passengers. The announcement is significant as it could lead the charge for other airports in the nation to reduce the more unpleasant aspects of the unpopular federal agency.
"The president of the airport said Tuesday that he would apply again to use private operators to screen passengers, using federal standards and oversight,"
reports the Miami Herald
.
It was Sanford International airport that originally wanted to opt out of the TSA in 2010 when the TSA prevented airports from being able to use their own private screeners.
However, the United States Senate passed a law last month that forces the TSA to reconsider applications. "Security companies would have an easier time winning contracts to operate airport checkpoints,"
reports Businessweek
.
The TSA has been slow to respond to the call for new guidelines prompted by the new law. Republican Representatives John Mica (R.-Fla., pictured above), Darrell Issa (R.-Calif.), and Jason Chaffetz (R.-Utah) have called on TSA head John Pistole to quickly implement the new mandate.
"It was the intent of Congress that the Screening Partnership Program be a viable option for airports wishing to opt-out of the all-federal screening model,"
wrote
Mica in a letter to Pistole. "Airport operators have expressed tremendous interest in the SPP and that expansion beyond the small fraction of the U.S. airports that currently participate in the SPP will allow the TSA to focus on security and oversight activities. It is important that TSA take steps to immediately reopen the SPP, reissue guidelaines in compliance with the law, and begin the process of converting the screening program from its current model of the SPP operations under federal supervision as directed by H.R. 658."