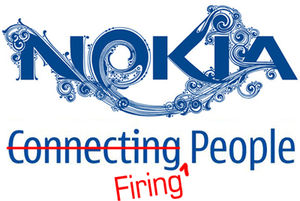 Nokia will lay off 10,000 jobs globally and close plants by the end of 2013 in a further drive to cut costs, the company said on Thursday.
The cuts mean that it will close some research and development projects, including in Ulm in Germany and Burnaby in Canada.
The Finnish phone-maker said it would also close the manufacturing plant in Salo, but would keep its research and development operations there.
The company also confirmed the sale of its luxury phone business, Vertu, to the private equity firm EQT.
Nokia, which will retain a 10% minority shareholding in Vertu, said the sale was the best option for the business.