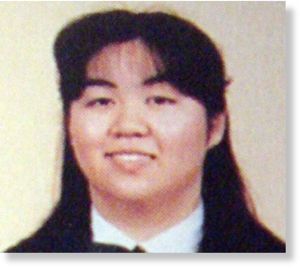 A Japanese "black widow" who killed three men after dating them for their money was sentenced to death on Friday in a case known by the name of the female spider that eats its partner after mating.
Kanae Kijima, 37, was convicted of murdering the three men, aged 41, 53 and 80, whom she met through Internet dating sites.
Kijima, who has a past as a paid-for mistress, killed the men by poisoning them with carbon monoxide from burning charcoal briquettes after giving them sleeping tablets.
Saitama district court heard how she had wanted to stop them from demanding back money she had taken from them over the course of brief relationships.
"Three times she carried out extremely serious and vicious crimes," presiding judge Kazuyuki Ohkuma said.
The thick-set Kijima, who according to media reports appeared in court wearing a short skirt, committed the crimes "in order to maintain her luxurious life full of vainglory without working", the judge said.