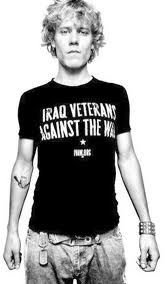 As the
Secret Service sex scandal
continues to unfold, and implicates active duty military personnel, what comes as a surprise to me is not the details of the sex or the drunkenness, but that the American public would expect anything different from our men in uniform!
Having been in the Army for five years, and having spent more than four of them overseas, I can personally attest to how widespread the practice of soliciting prostitution was and certainly still is for U.S. Servicemembers. The fact that it seems many citizens seem not aware of this defies common sense to me.
My first night outside of the U.S. was spent in Okinawa, Japan. It will forever be marked by the memory of my unit taking me to the "Banana Show" to "break me in." The Banana Show was an elderly Japanese woman who would strip naked and insert objects into her vagina. She inserted stacks of coins and gave "exact change," she masturbated using the body of a large serpent, but the highlight of her act was considered her ability to project peeled bananas from between her legs.