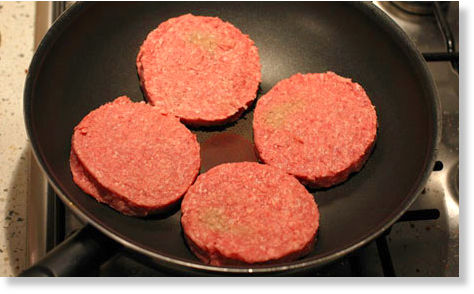 The scandal of horsemeat in supermarket burgers should be seen as a warning of things to come, say experts alarmed that meat producers are to be given more powers to police themselves.
Internal documents from the Food Standards Agency reveal that the UK is to move away from regular inspections of abattoirs to a "risk-based" system that unions representing meat-processing workers say will lead to a drop in standards. As a result, unions warn that abattoirs are the next food scandal waiting to happen. Major food producers have been pushing for slaughterhouses to be subjected to lighter regulation for many years, complaining that the number of inspections is stifling their business.
Unions said public revulsion over the burger scandal illustrated the need to do more to avoid contamination at all levels of the food chain, including where the animals were slaughtered. "The fact that horsemeat has unexpectedly turned up in burgers is not surprising; large parts of the industry will do what they think they can get away with," said Unison national officer Ian Adderley. "Currently things far worse than horsemeat are prevented from going into burgers because of the work of meat inspectors and vets in abattoirs. EU legislation ensures meat is physically inspected by people independent of the industry."