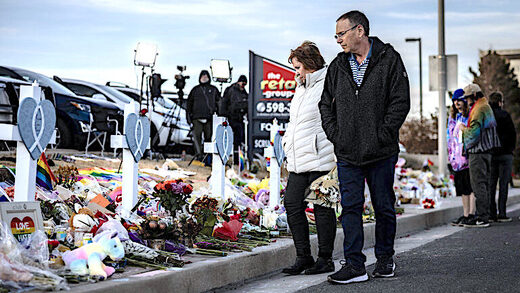 Almost as repugnant as the deadly attacks that are occurring with alarming frequency in the United States is the speed with which certain individuals rush to politicize them. The Club Q massacre in Colorado Springs, which left five dead and 18 injured, was certainly no exception.
The Democrats' reaction kicked off with predictable calls for gun control. In this particular tragedy, however,
the killer, 22-year-old Andersen Lee Aldrich, should never have been allowed to buy a gun in the first place.
Moreover,
he should have been high on the FBI's 'person of interest' radar.
A year-and-a-half before Aldrich went on his deadly shooting spree, this troubled young man (who, according to court documents, has now started to identify as non-binary and use the pronouns them/they)
threatened
his family with a homemade bomb, forcing neighbors to evacuate
while police talked him into surrendering. Yet, despite this, the district attorney of Colorado, Michael J. Allen, not only refused to press charges, but did not impose Colorado's red-flag laws, which would have prevented Aldrich from purchasing a firearm.
Had the Democratic-run state of Colorado enforced its own laws, five people might still be alive today.