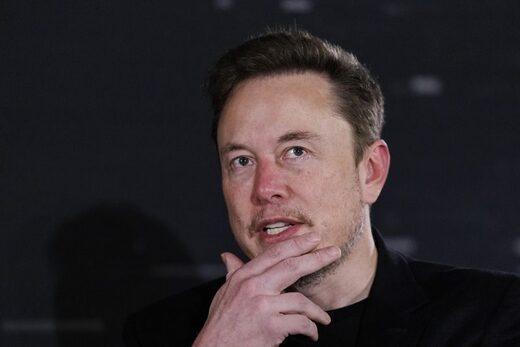 Elon Musk, in his first interview with mainstream media since his antisemitic post on X earlier this month, apologized Wednesday for what he called his "dumbest" ever social media post. But he lashed out at advertisers leaving his platform because of rising antisemitism on X.
"I don't want them to advertise," he said at the New York Times DealBook Summit in New York. "If someone is going to blackmail me with advertising or money go f**k yourself. Go. F**k. Yourself," he said. "Is that clear? Hey Bob, if you're in the audience, that's how I feel"
he added, referring to Disney CEO Bob Iger, who spoke earlier at the summit on Wednesday.
Disney did not immediately respond to a request for comment on Musk's remarks.
Musk made the remarks as the X CEO, Linda Yaccarino, sat in the audience. Yaccarino was brought into the company to woo back big-name advertisers.
In a meandering conversation that lasted well over an hour,
Musk also said he has no problem being hated. "Hate away," he said. "There's a real weakness to wanting to be liked.