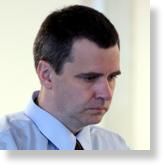 Woburn - Debra Stone-Sochat fought through tears today as she confronted Thomas Mortimer IV, the man who slaughtered her mother, her sister, and her sister's two small children in a horrific act of domestic violence.
Stone-Sochat delivered a victim impact statement in Middlesex Superior Court this afternoon after her former brother-in-law, Mortimer, pleaded guilty to four counts of first-degree murder for killing his family inside their home on Windsong Lane in Winchester in June 2010.
A clean-shaven Mortimer showed no emotion as he admitted to murdering his wife, 41-year-old Laura Stone Mortimer; his children, 2-year-old Charlotte Mortimer and 4-year-old Thomas "Finn" Mortimer V; and his mother-in-law, 64-year-old Ragna Ellen Stone.
Stone-Sochat, who was in contact with her sister, her mother, and the children on a nearly daily basis until the day they were killed, said she had struggled to regain joy in her life since the murders.
"My family has suffered an enormous tragedy. My life, my family's life, my children's life, has been so affected. My children wonder why they can't have play dates with Charlotte and Finn,'' Stone-Sochat said. "My mom and my sister were my best friends. It is difficult to find joy when the sadness is so overwhelming.''
Mortimer, who pleaded guilty before Superior Court Judge S. Jane Haggerty, was impassive when the prosecution described the violence he had committed on his four victims, a gruesome recitation that included the number of stab wounds suffered by each victim.