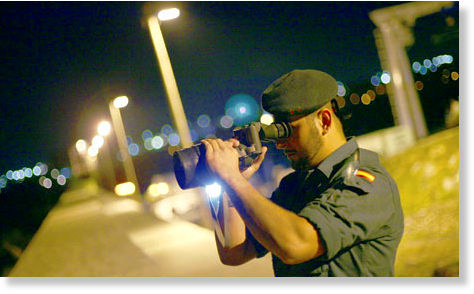 Police officer's 11-year-old son, who claimed he was being driven away in boot of car, was found hiding in family home.
It was both dramatic and creative - but it was also one of the most over-the-top solutions ever invented for avoiding that well-known childhood nightmare, when parents are called in to talk to their teachers.
Early on Monday afternoon the unnamed 11-year-old son of a Spanish police officer stationed in the north-western town of Xinzo de Limia sent a text message from his mobile phone to tell his father he had been kidnapped.
When his father phoned back, the boy confirmed the worst. He had been snatched off the street as he was putting out the rubbish, he said, and was locked in the boot of a car. He had no idea where his kidnappers were taking him, but knew that the car he was in was a blue Seat.