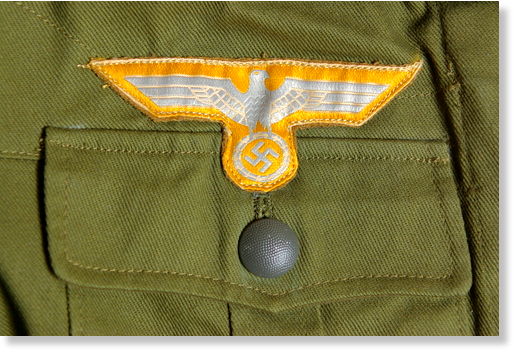 The accused killers are being held without bail for kidnapping, murder and abuse of a corpse among other charges.
The 25-point manifesto of the National Socialist Movement (NSM) makes several hyperbolic "demands," such as "all non-Whites currently residing in America be required to leave the nation forthwith and return to their land of origin: peacefully or by force.''
But it appears that two Kentucky members of the neo-Nazi group and an accomplice took at least one of the over-the-top mission statements deadly serious.
Point 17 says, "We demand the ruthless prosecution of those whose activities are injurious to the common interest. Murderers, rapists, pedophiles, drug dealers, usurers, profiteers, race traitors, etc. must be severely punished, whatever creed or race."
On Jan. 9, according to the authorities, the men lured a white, 19-year-old alleged small-time drug dealer into the back seat of their car, choked him, beat him with fists and a metal pipe, dragged him out of the car, slit his throat, stabbed him in the chest, rolled his body down a hill and left him dead in the bushes, covered in brambles, in a field in Boone County, Ky., essentially a suburb of nearby Cincinnati.