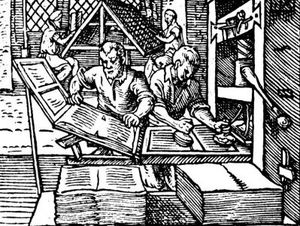 As the eurozone debt crisis persists, one plan of action that hasn't been completely pulled off the table is a break up of the eurozone, which would involve countries abandoning the euro.
According to
Wall Street Journal
reporters David Enrich, Deborah Ball and Alistair MacDonald, at least one eurozone country's central bank is holding meetings to plan for such a scenario.
In recent weeks, officials at Ireland's central bank have held preliminary discussions about whether they might need to acquire additional printing capacity in case the euro zone ruptures or Ireland exits in order to return to its prior currency, the Irish pound, according to people familiar with the matter. Officials have discussed reactivating old printers or enlisting a private company, the people said. "All kinds of things are being looked at that weren't being looked at two months ago," according to a person at one meeting. A spokeswoman for the Irish Central Bank declined to comment.