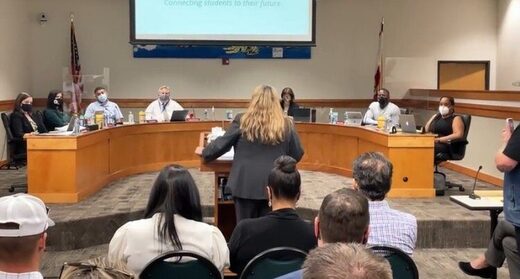 The initial letter from the NSBA called on the White House to "deal with the growing number of threats of violence and acts of intimidation occurring across the nation."
The National School Boards Association apologized Friday for a letter it previously sent to the Biden administration in which it likened the actions of parents at school board meetings to acts of "domestic terrorism."
In a memo to its members
,
the NSBA addressed the recent media attention it has received, as well as the distancing of over 20 state school boards associations.
"On behalf of NSBA, we regret and apologize for the letter," the association wrote in the memo. "There was no justification for some of the language included in the letter. We should have had a better process in place to allow for consultation on a communication of this significance. We apologize also for the strain and stress this situation has caused you and your organizations.