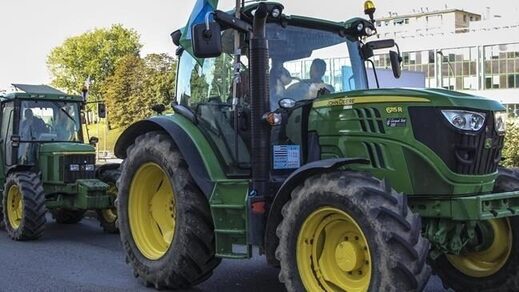 Farmers in the Brittany region of France on Wednesday staged a protest using tractors in the city of Rennes in response to the government's agricultural policies.
The protesting farmers argue that they are burdened with excessive regulations in the context of their agricultural activities.
According to local reports, upon reaching the headquarters of the Brittany Regional Council, the farmers spread straw in the parking lot and scattered official documents.