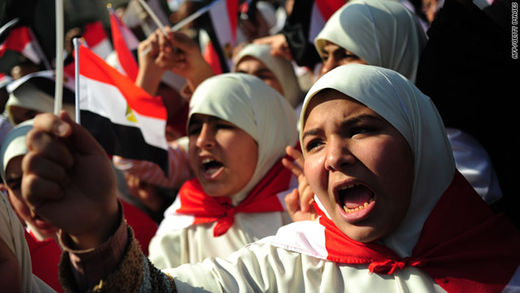 Egyptian activists called for a Million Woman March on Tuesday, demanding "fair and equal opportunity for all Egyptian citizens -- beyond gender, religion or class."
"We are not after minority rights. We are not after symbolic political representation," they said in a statement on Facebook.
Activists highlighted the role of women in the protests that swept Egypt this year.
"The bodies of women, so often used as ideological battlegrounds, have withstood all kinds of police violence, from tear gas to live bullets. The real battleground did not differentiate between women and men," they said on Facebook.
Women were very visible among demonstrators who toppled Egypt's President Hosni Mubarak last month, which feminists called a breakthrough for Egyptian society.