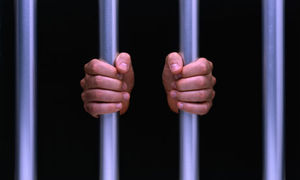 Thousands of teenagers, some as young as 14 or 15, are routinely subjected by US prisons to this psychological torture
Molly J said of her time in solitary confinement:
"[I felt] doomed, like I was being banished ... Like you have the plague or that you are the worst thing on earth. Like you are set apart [from] everything else. I guess [I wanted to] feel like I was part of the human race - not like some animal."
Molly was just 16 years old when she was placed in isolation in an adult jail in Michigan. She described her cell as being "a box":
"There was a bed - the slab. It was concrete ... There was a stainless steel toilet/sink combo ... The door was solid, without a food slot or window ... There was no window at all."
Molly remained in solitary for several months, locked down alone in her cell for at least 22 hours a day.
No other nation in the developed world routinely tortures its
children
in this manner.
And torture is indeed the word brought to mind by a shocking report released today by Human Rights Watch and the American Civil Liberties Union.
Growing Up Locked Down
documents, for the first time, the widespread use of solitary confinement on youth under the age of 18 in prisons and jails across the country, and the deep and permanent harm it causes to kids caught up in the adult criminal justice system.