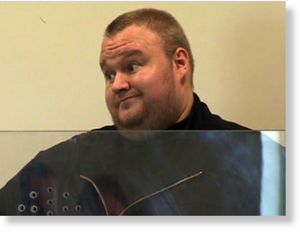 Even as the US government's case against Kim Dotcom and the vast copyright infringement conspiracy they allege he orchestrated crumbles in their hands, the Justice Department has only nice things to say about their take-down of Megaupload.
The Obama administration has all but thrown in the towel in the federal copyright infringement suit against Megaupload.com, but Attorney General Eric Holder is celebrating the seizure of the file storage site nearly a year later even despite a steady series of setback both domestically and abroad expected to heavily jeopardize the outcome of the case.
Speaking at the Intellectual Property Law Enforcement Grant Award Event in Towson, Maryland on Wednesday, Attorney General Holder praised the DoJ's attempts at prosecuting Megaupload and its associates for copyright infringement, calling the case yet another example in the courts' "record of success" when it comes to fighting and preventing IP crimes.
At this week's ceremony, Mr. Holder said, "In this year alone, we have prosecuted a number of significant IP cases," citing specifically the seizure of Dotcom's file-storage locker as a significant accomplishment under the Obama administration.