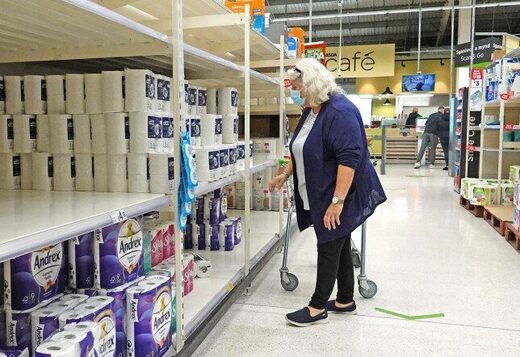 Supermarkets
will be unable to sell items like clothes during the 17-day
Covid firebreak
lockdown
in Wales.
First Minister Mark Drakeford said it would be "made clear" to them they are only able to open parts of their business that sell "essential goods".
Many retailers will be forced to shut but food shops, off-licences and pharmacies can stay open when lockdown begins on Friday at 18:00 BST.
Retailers said they had not been given a definition of what was essential.
The Association of Convenience Stores and the Welsh Retail Consortium have written urgently to the first minister, expressing alarm over the new regulations.