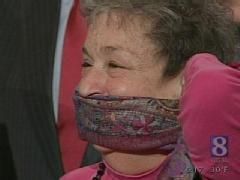 Rules Committee Turns Into Shouting Match
It was all going so well in the state House of Representatives. Lawmakers were positioned to vote on several bills Wednesday that would change the way state government in Pennsylvania operates, and then the wheels came off.
"You should be ashamed of yourselves," one lawmaker could be heard yelling.
News 8 government reporter Matt Belanger reported that there was shouting, profanity, and accusations. It culminated with one person throwing a stack of papers into the air and Democrats storming out of the room.