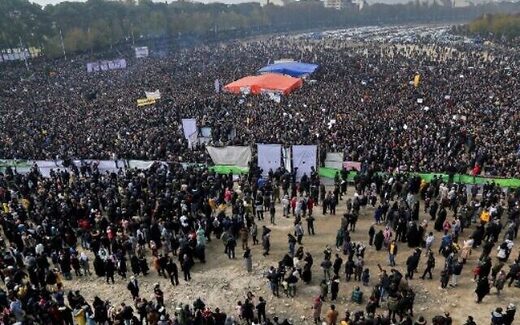 Police have used tear gas to disperse hundreds of people demonstrating in the Iranian city of Isfahan to demand government action over a drought.
Video footage on social media appeared to show police and protesters clashing in the dry bed of the Zayandehrud River on November 26. Other videos showed similar unrest in nearby streets of Isfahan.
The gathering of some 500 people in Isfahan was ended by what the Iran's semiofficial
Fars
news agency said was a large security force.