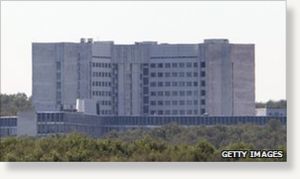 Russian security officials are investigating the death of a colonel in Russian foreign intelligence, who apparently fell from the window of his 14th floor flat, media reports say.
The body of Col Gennady Ambarnov, 46, was found by passers-by hours later.
The colonel had been arguing with his wife and son, media reports say.
The Foreign Intelligence Service (SVR) is one of the organisations that succeeded the Soviet KGB. It deals with intelligence gathering abroad.
The website Lifenews.ru said Col Ambarnov's 20-year-old son Andrey was suspected of being behind his death on the night of 29-30 January.
A blood-stained jacket was found in the flat, the website added.