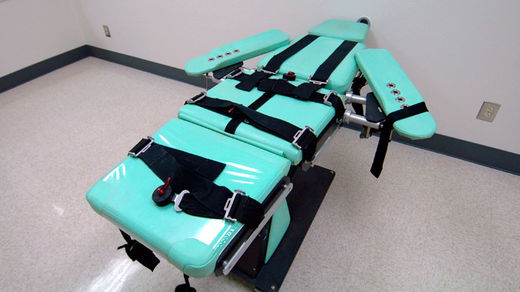 A federal appeals court judge excoriated states that have resorted to secretive and unproven methods for lethal injections, calling the source of the drug Missouri used Wednesday for an execution as "nothing more than a high school chemistry class."
Judge Kermit Bye, of the US Court of Appeals for the Eighth Circuit, ripped death penalty states for their increasingly closed approaches in carrying out capital punishments with the aid of anonymous compounding pharmacies that supply drugs.
Bye leveled his disapproval hours before Michael Taylor, 47, was executed for the 1989 murder of a 15-year-old girl in Kansas City. Taylor was put to death using pentobarbital from a pharmacist that the Missouri Department of Corrections will not disclose.
Though the Eighth Circuit did not stay Taylor's execution - nor did the US Supreme Court halt the proceedings - Bye said in his dissent the Eighth Amendment
"prohibits the unnecessary and wanton infliction of pain through torture, barbarous methods, or methods resulting in a lingering death."