Comment: Welcome to the Glorious Future...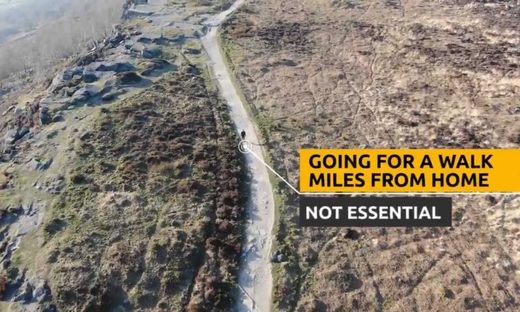 Derbyshire Police have tweeted a menacing video warning the public to stay away from the Peak District during the coronavirus lockdown.
The video shows police drone footage of
unsuspecting members of the public hiking, walking their dogs and watching the sunset. All totally harmless behaviour, which is now deemed 'non-essential' - and by implication
illegal
- by the authorities.
The footage gives us a glimpse into the dystopia unfolding before our eyes. In the name of fighting
coronavirus
,
in a matter of days Britain has become something of a police state
. Millions of people are effectively under house arrest.