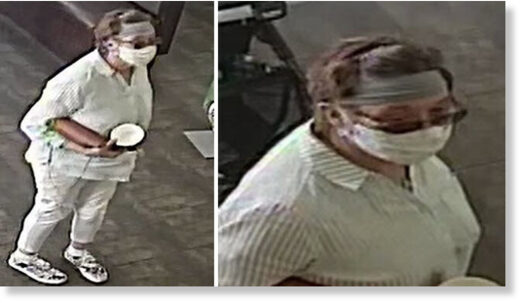 The San Jose Police Department is seeking the public's help in identifying a woman who was caught on surveillance video coughing on a 1-year-old's face.
The incident occurred June 12 at around 5:25 p.m. at Yogurtland on Cottle Road.
"I can't believe that someone has the heart to do this - and why?" said mother Mireya Mora. "My child did nothing wrong."
The suspect was standing in line inside of the business in front of Mora and her baby in a stroller.
Police say the investigation revealed
the suspect was upset Mora was not maintaining social distance so she took off her face mask, got into the stroller and coughed two to three times
.