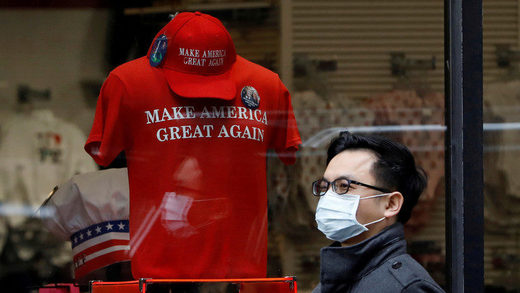 Globalism's open borders and just-in-time supply chains have been providing cheap labor and products — but the coronavirus pandemic has shown us the huge cost of neglected independence.
Covid-19 has opened the kimono of globalism, and what's underneath is ugly.
The virus has illustrated the importance of, and our reliance on, just-in-time supply chains.
Supply chains are only as strong as their weakest link. If any ingredient is missing from that supply chain,
the nation controlling that commodity can break it, causing devastating economic, geopolitical and social consequences
.
For example, take emergency medical supplies and critical drugs.
Most antibiotics, as well as the main ingredients to produce them, are made in China. India has prohibited the export of hydroxychloroquine, the malaria drug that President Trump touted as a "game changer" in the treatment of Coronavirus. Even basic over-the-counter drugs like paracetamol are "out-of-stock." Hen's teeth and capable Central Bankers seem easier to find than N95 facemasks, gloves, thermometers, pulse oximeters, hand sanitiser, and isopropyl alcohol. We also rely on other nations' electrical parts to run critical infrastructure, trucks, trains, planes and automobiles.