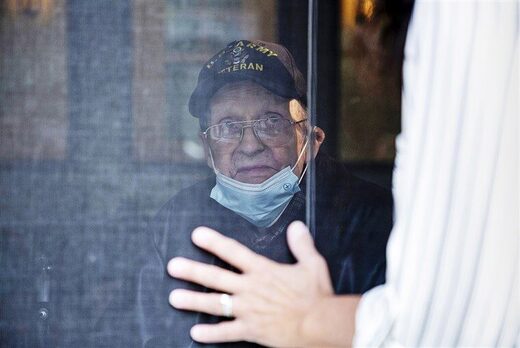 The moment that Tammy Roberg stepped off the elevator, she could hear her father's booming voice.
Chester Peske, 98, loved to sit in the lunchroom at Copperfield Hill and talk to the other memory care residents about everything from the weather to the history of the highway that connected his hometown to downtown Minneapolis, 6 miles away. While he had Alzheimer's disease, Peske still recognized his children when they came to the Robbinsdale, Minnesota, facility for weekly visits.
"He would talk and talk and talk," Roberg said with a laugh.
Then, in March, there was almost no one that Peske could talk to.