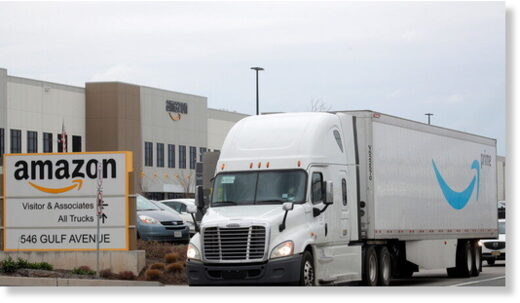 A former Amazon warehouse employee has filed a lawsuit claiming the online retail giant violated Colorado state law by not paying for time taken to get Covid-19 tests.
According to the suit, Amazon required employees to take unpaid time to meet their requirements for having positive Covid-19 tests.
The federal lawsuit claims employees have been required since March 2020 to undergo health screenings before they clock in at work. To actually make their punch-in time, employees would have to arrive early to deal with long lines and delays. The process could take anywhere from 20 to 60 minutes to complete.
Beyond the pandemic, the suit claims putting in time off the clock is a regular business practice for Amazon, which requires workers to complete tasks before actually clocking in. Colorado law requires employees to be paid whenever they are performing labor or services on their employer's premises, the complaint says.