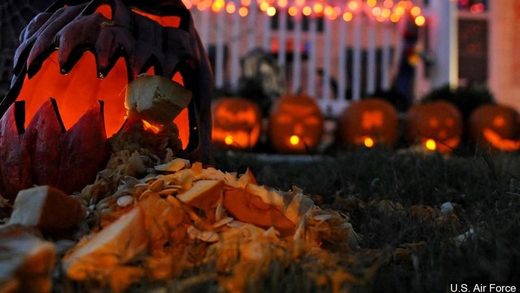 A Seattle elementary school canceled its annual Halloween parade this year, saying
it "marginalizes students of color who do not celebrate the holiday."

Comment: No one cares. Not even the "students of color" who do not celebrate the holiday. And if any do care about something so unimportant, they should get over it and let every else have fun.


The decision to cancel the Pumpkin Parade, where students can dress up in Halloween costumes, came from
the Racial Equity Team
at Benjamin Franklin Day Elementary School after five years of discussion, the school district said.

Comment: Of course it would be a "racial equity team" and not a normal person.


"There are numerous community and neighborhood events where students and families who wish to can celebrate Halloween," a Seattle Public Schools spokeswoman said in a
statement provided
to KTTH Radio talk show host Jason Rantz. "Historically, the Pumpkin Parade marginalizes students of color who do not celebrate the holiday. Specifically, these students have requested to be isolated on campus while the event took place.

Comment: Don't trust anyone who unironically uses the words "historically" and "marginalize" in the same sentence.


"In alliance with SPS's
unwavering commitment
to students of color, specifically African American males, the staff is committed to supplanting the Pumpkin Parade with more inclusive and educational opportunities during the school day," the statement continued, adding that the decision had nothing to do with the ongoing COVID-19 pandemic.

Comment: Unwavering commitment = self-righteous egotism.


School principal Stanley Jaskot confirmed that the parade was cancelled.