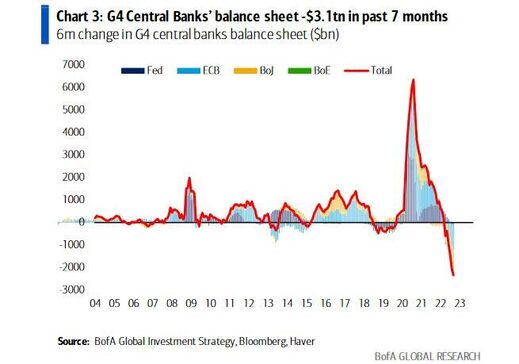 Back in early 2018,
around the time the Fed was confident it could hike its way to around 4% without an accident, and with balance sheet QT on "autopilot",
we first warned that every fed tightening cycle leads to a crisis
.
A few months later, in late December, this was confirmed when the Fed panicked and ended its tightening cycle very prematurely. Shortly after it started restarted (NOT) QE, which was then followed by the liquidity supernova that was the covid global lockdowns
, and everyone knows the rest.
So fast forward to the start of 2022, when just as the Fed was setting off on its latest tightening campaign, we again reminded readers that "every Fed tightening cycle ends in disaster and then, much more Fed easing."