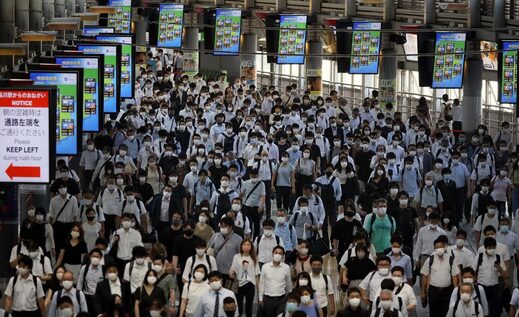 Japan will lift a coronavirus state of emergency in all regions on Thursday for the first time in nearly six months, as the number of new cases and deaths falls and the strain on the medical system eases, Prime Minister Yoshihide Suga said.
Daily cases have fallen nationwide from more than 25,000 last month to 1,128 on Monday, but the opening will be gradual
with some curbs on restaurants and large-scale events staying in place for about a month
.
The government will introduce a certification system whereby
only approved restaurants can stay open until 9 p.m and a ban on serving alcohol will be lifted everywhere unless local governors object
.

Comment: So they're retaining some of the more nonsensical restrictions for the time being.