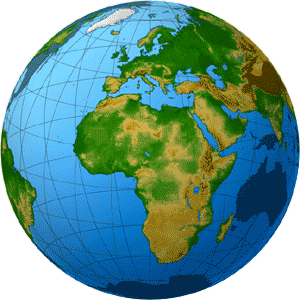 Demonstrations are continuing across the Middle East, interrupted only by the call for prayer when protesters fall to their knees on cheap carpets and straw mats and the riot police take a tea break. Meanwhile, in 'darkest Africa', far away from the cameras of international mainstream media, reports have surfaced of political unrest in a host of sub- Saharan nations.
As international audiences watched 18 days of nonviolent protests topple longstanding president Hosni Mubarak this month, Egypt suddenly became a sexy topic. But, despite the fact that the rich banks of the Nile are sourced from Central Africa, the world looked upon the Egyptian uprising solely as a Middle Eastern issue.
Few seemed to care that Egypt was also part of Africa, a continent with a billion people, most of whom are living under despotic regimes and suffering economic strife and political suppression just like their Egyptian neighbours.
"Egypt is in Africa. We should not fool about with the attempts of the North to segregate the countries of North Africa from the rest of the continent," says Firoze Manji, the editor of Pambazuka Online, an advocacy website for social justice in Africa.