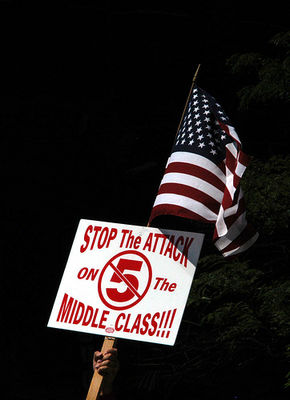 The pro-labor coalition We Are Ohio delivered nearly 1.3 million signatures Wednesday to repeal SB 5, a new law restricting the collective-bargaining rights of public employees, placing it on the November 8 ballot.
People's World reported
that the 1,298,301 signatures were delivered to the Secretary of State's office by a semi-truck packed with 1502 boxes of petitions and accompanied by a large "People's Parade."
We Are Ohio collected more signatures than any other petition drive in Ohio history thanks to the work of more than 10,000 volunteers.
The signatures must now be validated by each county board of elections office.
"Today we celebrate the unprecedented achievement of the more than one million Ohioans who want to repeal SB 5," Melissa Fazekas, spokeswoman for We Are Ohio, said in a statement. "This historic number of signatures sends a strong, clear message to the extreme politicians who played political tricks to pass SB 5 and to the rest of the country."