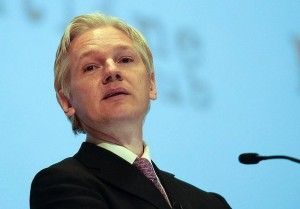 WikiLeaks
announced
on Friday evening that it and service provider Datacell intend to sue Visa and MasterCard in Europe "for engaging in an unlawful, U.S. influenced, financial blockade."
The two credit card services blocked all payments to WikiLeaks last December,
claiming
that their "rules prohibit customers from directly or indirectly engaging in or facilitating any action that is illegal." They have maintained this claim, even though it is has never been determined that WikiLeaks is guilty of any crime.
According to the WikiLeaks press release, the credit card companies were told on June 9 that if their blockade against payments to WikiLeaks is not removed, suit will be filed against them with the Danish Maritime and Commercial Court and a request for prosecution will also be filed with the European Union.