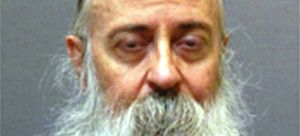 Los Angeles Times review of Boy Scout documents shows that a blacklist meant to protect boys from sexual predators too often failed in its mission.
For nearly a century, the Boy Scouts of America has relied on a confidential blacklist known as the "perversion files" as a crucial line of defense against sexual predators.
Scouting officials say they've used the files to prevent hundreds of men who had been expelled for alleged sexual abuse from returning to the ranks. They've fought hard in court to keep the records from public view, saying confidentiality was needed to protect victims, witnesses and anyone falsely accused.
"It is a fact that Scouts are safer because the barrier created by these files is real," Scouts Chief Executive Robert Mazzuca said in video posted on the organization's website in June.
That barrier, however, has been breached repeatedly.