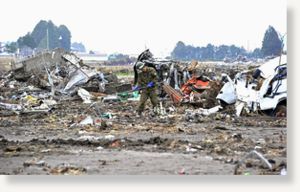 Santiago - Chilean officials found traces of radioactivity in tests on around 20 used cars on a ship from South Korea that had been in the vicinity of Japan's damaged Fukushima atomic plant, a report said Monday.
The report in the daily
El Mercurio
quoted Iquique customs director Raul Barria as saying the radioactivity did not appear to pose a danger.
He said the vehicles were showing a level of one to five on a radioactive index, below the level of nine needed for an alert.