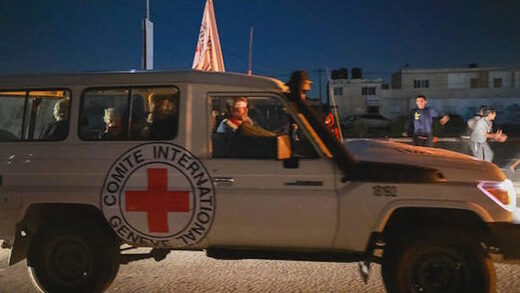 The militant group has released 24 people, both Israelis and foreign nationals, in exchange for 39 Palestinian prisoners
Israeli citizens handed over by Hamas on Friday appear to be in good health, local medics have reported. The Palestinian militant group also released ten Thai nationals and one Filipino, while Israel let 39 Palestinian prisoners go.
The swap was part of a deal reached earlier this week, under which 50 Israeli women and children were due to be exchanged for 150 Palestinian inmates. The Israeli military has also temporarily halted its operation against militants in Gaza, with the truce expected to last four days.