A troubled 19-year-old stabbed himself to death on stage at an open mic night after playing a song called "Sorry For All the Mess."
Kipp Rusty Walker repeatedly plunged the six-inch blade into his chest as the audience clapped and cheered in the mistaken belief it was piece of performance art.
But when he collapsed in a pool of his own blood they started screaming in horror and rushed to help him, but his wounds were too severe and he died soon after.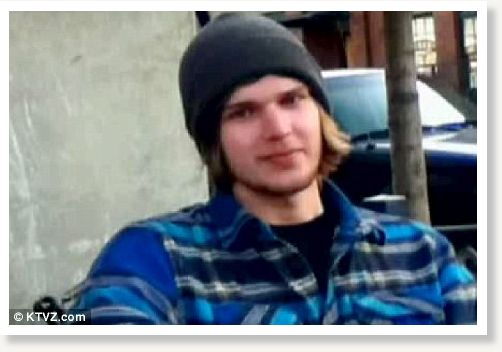 The bizarre suicide has left the community of Bend in Oregon stunned and wondering why he would end his life in such a public way.
But questions will be asked of mental health authorities after it emerged that Walker had told friends of his plan and had threatened to kill himself before.
On that occasion he had been taken in for treatment but was released back into the community.