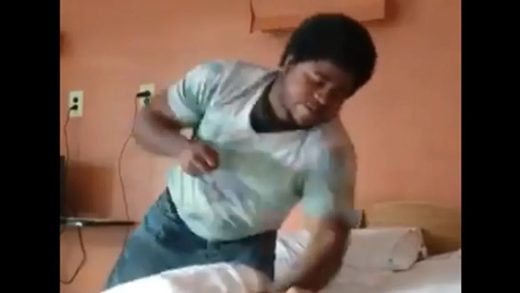 The helpless victim was hospitalized for treatment of his injuries, but did survive the attack.
A man has been arrested in connection with the beating of a 75-year-old nursing home patient in Detroit, after a leaked video of the violent attack went viral.
Disturbing footage
circulated on social media this week, showing a male suspect beating a helpless elderly man in what appears to be a room in a care facility. The perpetrator repeatedly punches the victim to the point of drawing blood, then cussing at the elderly man — calling him the N-word and repeatedly telling him, "get the f**ck off my bed."