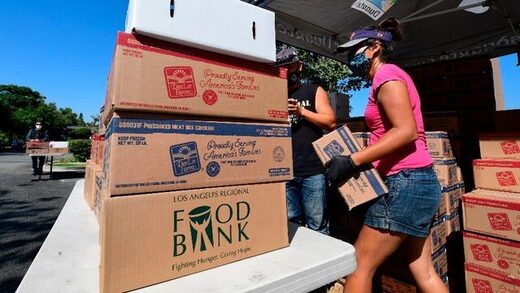 The number of Americans living in poverty increased for the first time in five years in 2020
as the coronavirus pandemic cost millions of Americans jobs and income, the U.S. Census Bureau said Tuesday.
But federal stimulus payments approved by Congress and the Trump administration helped keep more than 5 million Americans out of poverty, the bureau said.
Last year, 11.4 percent of Americans — or 37.2 million people — were living in poverty, a threshold that stands at $26,246 in yearly income for a family of four.
That share was up 1 percent, or 3.3 million people, over the previous year.