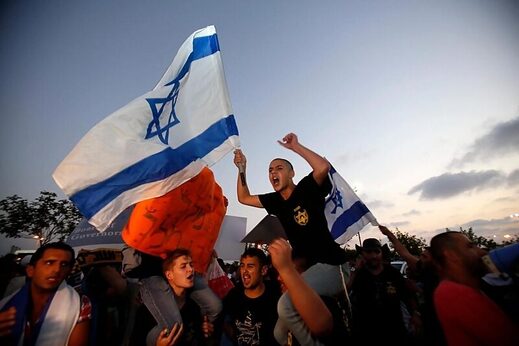 Expelling Palestinians to Arab countries, annexing the occupied West Bank to Israel, calling for a ban on Christmas, urging a Jewish-Israeli model not to marry Leonardo DiCaprio: these are just a few of the most attention-grabbing demands of Lehava, a far-right, anti-Palestinian Israeli organisation, whose followers rallied recently in occupied East Jerusalem, shouting
"Death to Arabs"
.
These marches in Jerusalem have once again drawn attention to the group, which was founded in 2005 by followers of former Knesset member and extremist Kach party founder, Rabbi Meir Kahane.
Lehava, which means "flame" in Hebrew, is the acronym for "Prevention of Assimilation in the Holy Land". As its full name makes clear,
the group's primary goal is preventing "Jewish assimilation" and "miscegenation" - marriages or relationships between Jews and non-Jews, be they Palestinian, Muslim, Christian or other.