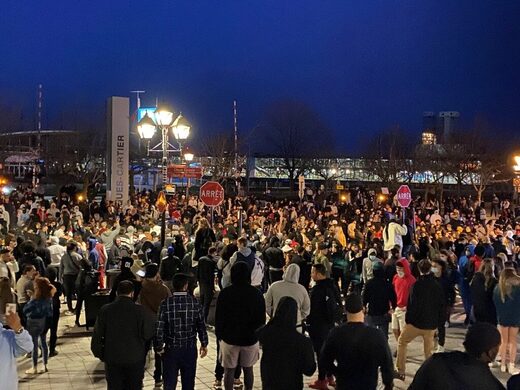 Montreal police arrested seven people and doled out more than 100 tickets to people flouting COVID-19 public health guidelines after a protest against an earlier curfew devolved into vandalism and violence.
Hundreds gathered in the city's Old Port on Sunday night to demonstrate against the Quebec government's decision to roll back curfew to 8 p.m. in Montreal and Laval amid the rise in infections in the province.
Quebec Public Security Minister Geneviève Guilbault says events like those of Sunday night in Old Montreal "cannot be tolerated."