The Washington Post counted 1,096 people in the U.S. who were shot and killed by police in 2022
.
In previous years, about as many people - around 1,000 annually - have died this way.
As Statista's Katharina Buchholz shows in the infographic below,
most of those killed by police were male and armed...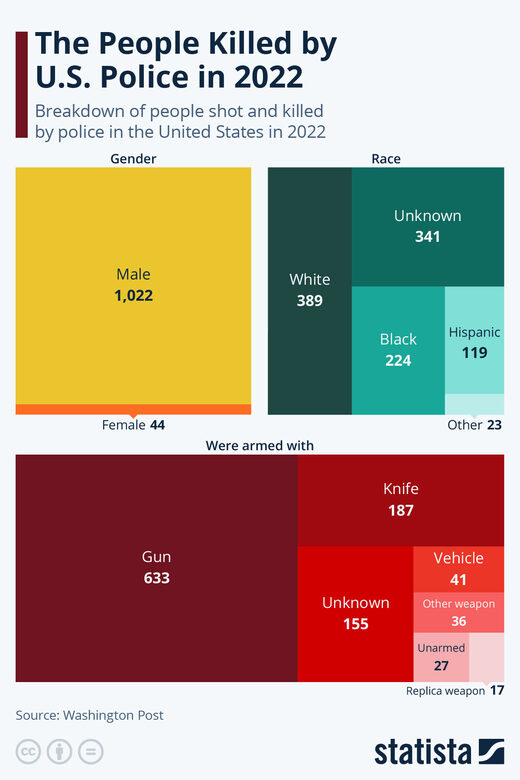 You will find more infographics at Statista