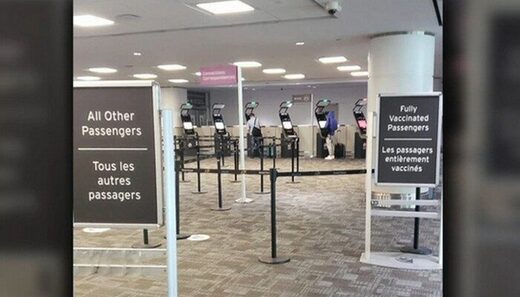 Toronto Pearson Airport has reversed a decision made last week to separate arriving international passengers based on vaccination status.
On Saturday, Senior Advisor of Communications at Toronto Pearson Beverly MacDonald told CTV News Toronto that the airport was separating arrivals into vaccinated and unvaccinated queues prior to going through customs.
The airport said the decision was made to help streamline border clearance, as there are different entry requirements for vaccinated and non- or partially-vaccinated travellers.