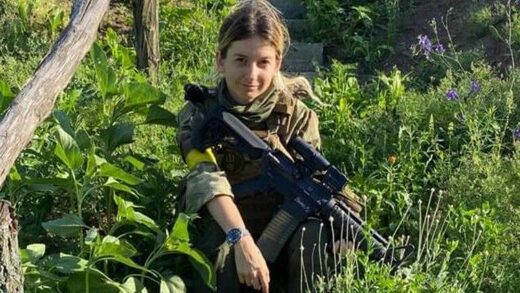 A notorious Australian TV star who joined Ukraine's International Legion blackmailed Kiev's military commanders as she resisted several attempts to kick her out, according to recordings released by the
Daily Mail
on Saturday.
The secretly recorded tapes appear to show that Emese Fajk, who became the foreign legion's communications director after fleeing Australia following a fraud scandal on a reality TV show, threatened to leak damaging information on the Ukrainian army, should she be expelled over an unauthorized overseas trip.
According to the recordings, to avoid such an outcome she blackmailed Ukrainian general Andrey Ordinovich, who went under the codename 'Zeus.' She said that Ukrainian officials "wanted to deport [her] for desertion" and "terminate her contract."
Fajk explained that her "only luck was that before this I spoke to 'Zeus', and they couldn't touch me.
I told Zeus if I'm not coming back to this thing, I'm going to go public on everything I know and why I'm being removed."