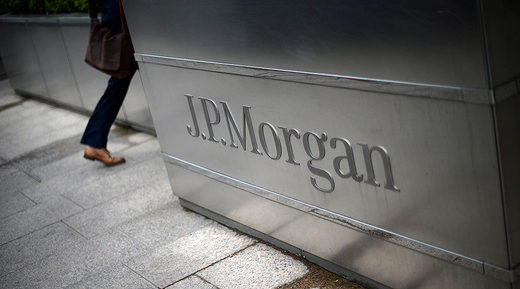 Manhattan judge allows central accusations that banks benefited from ties to sex trafficker to proceed
A US judge has ruled that a pair of lawsuits accusing two major banks of knowingly benefiting from ties to sex trafficker Jeffrey Epstein can proceed, though in a narrower form than had been initially filed.
The four-page ruling by Manhattan district judge Jed Rakoff granted motions by JPMorgan and Deutsche Bank to dismiss some counts against them, but permitted the central claims brought by Epstein accusers and the US Virgin Islands to proceed.
The lawsuit against JPMorgan, filed by a woman on behalf of other Epstein victims claims the bank "knowingly benefited from participating in a sex trafficking venture" led by Epstein, a client from 1998 through 2013, and had "negligently failed to exercise reasonable care to prevent physical harm".
The judge also permitted similar claims against Deutsche Bank which had accepted Epstein as a client in 2013 even after 40 underage girls made sexual assault claims against him.