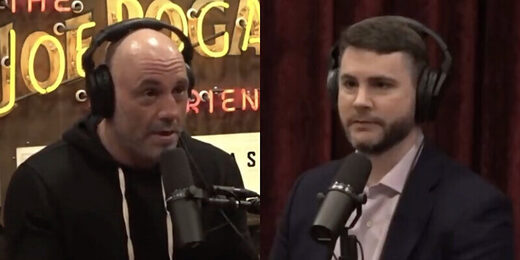 On the latest episode of his podcast, Joe Rogan spoke with James Lindsay about why so many people are deemed alt-right by the left.
On Thursday, Joe Rogan released the latest episode of his podcast. Sitting across the table this time was academic and fellow podcaster James Lindsay, who along with Peter Boghossian and Helen Pluckrose gained notoriety for exposing academia in the now infamous grievance study affair.
Rogan and Lindsay touched on many topics throughout the interview, including the left's desire to label more and more people "alt-right."