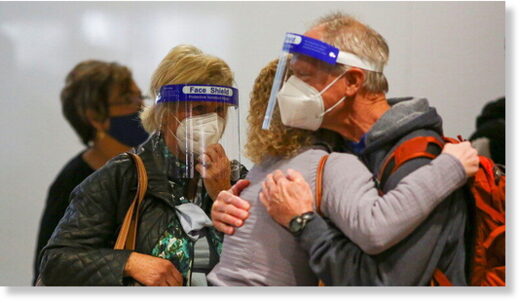 The BBC has exposed itself to a wave of internet scorn after lecturing Britons on how to correctly embrace one another, in response to reports that the government would soon "allow" hugging.
Prime Minister Boris Johnson is expected to push forward with plans to ease lockdown restrictions, including guidance on hugging.
The government is "hopeful" that hugs will soon be permitted
, but people should act
"cautiously"
when engaging in amicable touching, Health Minister Nadine Dorries said. Her remarks were echoed by Cabinet Office minister Michael Gove, who said Downing Street wanted to fully restore
"friendly contact"
between people.
The government's somewhat presumptuous belief that it could "allow" Britons to hug each other seemed to delight the BBC, which scrambled to assemble experts to weigh in on how to responsibly go about putting your arms around someone.