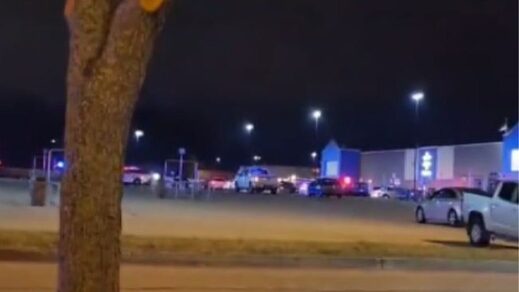 The 25-year-old suspect in Indiana Walmart shooting was shot and killed by Evansville Police
Evansville Police said at least one person was shot at a Walmart store. They said the suspected shooter was shot and killed by police. (Maria Fuchs Hart via Storyful)
Indiana police said Friday that heroic actions taken by a Walmart employee and law enforcement officers kept a gunman who shot and injured a female employee from continuing to do harm.
Ronald Ray Mosley II, a 25-year-old former employee of the store, walked into a store break room where employees were meeting late Thursday night and shot the woman in the face with a 9mm handgun.
She was the only person injured, according to the Evansville Police Department.